08 May

Tahoe Wedding Catering: Delicious Wedding Food Inspiration 

We are so excited to share that we were recently featured on Tahoe Unveiled. Our Donut Wall has been quite the hit! Check out the article (and beautiful photos) below.

Tahoe Unveiled | Read original article

As soon as you and your beloved say I do, your guests are thrilled for you. But, we are also fairly confident they can't wait to get their hands on some delicious food and drinks while they celebrate your big day. Why not wow them by showing off your creativity and step up the culinary displays at your cocktail hour and reception?

Whether you love ice cream, donuts, or maybe you are a cheese aficionado there are so many creative ways to change up your traditional buffet line and cocktail hour spread!
Wedding Catering Snack Foods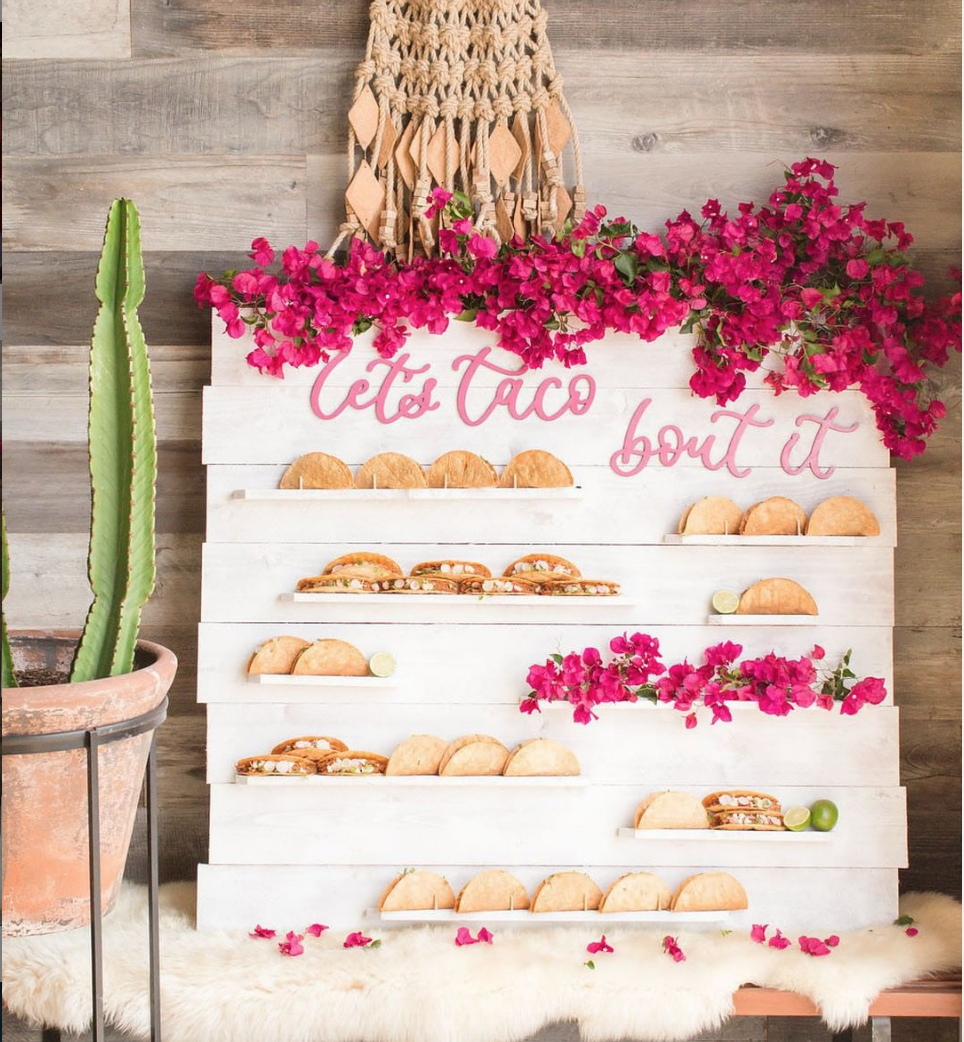 Tacos and a stunning floral display? What more could we ask for?
Fresh Baked Bread and Cheese Parisian Wedding Catering
We love the Parisian market feel of this bread and cheese display! By combining simple items like wooden boxes, some simple floral elements and beautiful signs this table comes together to wow your gluten loving guests.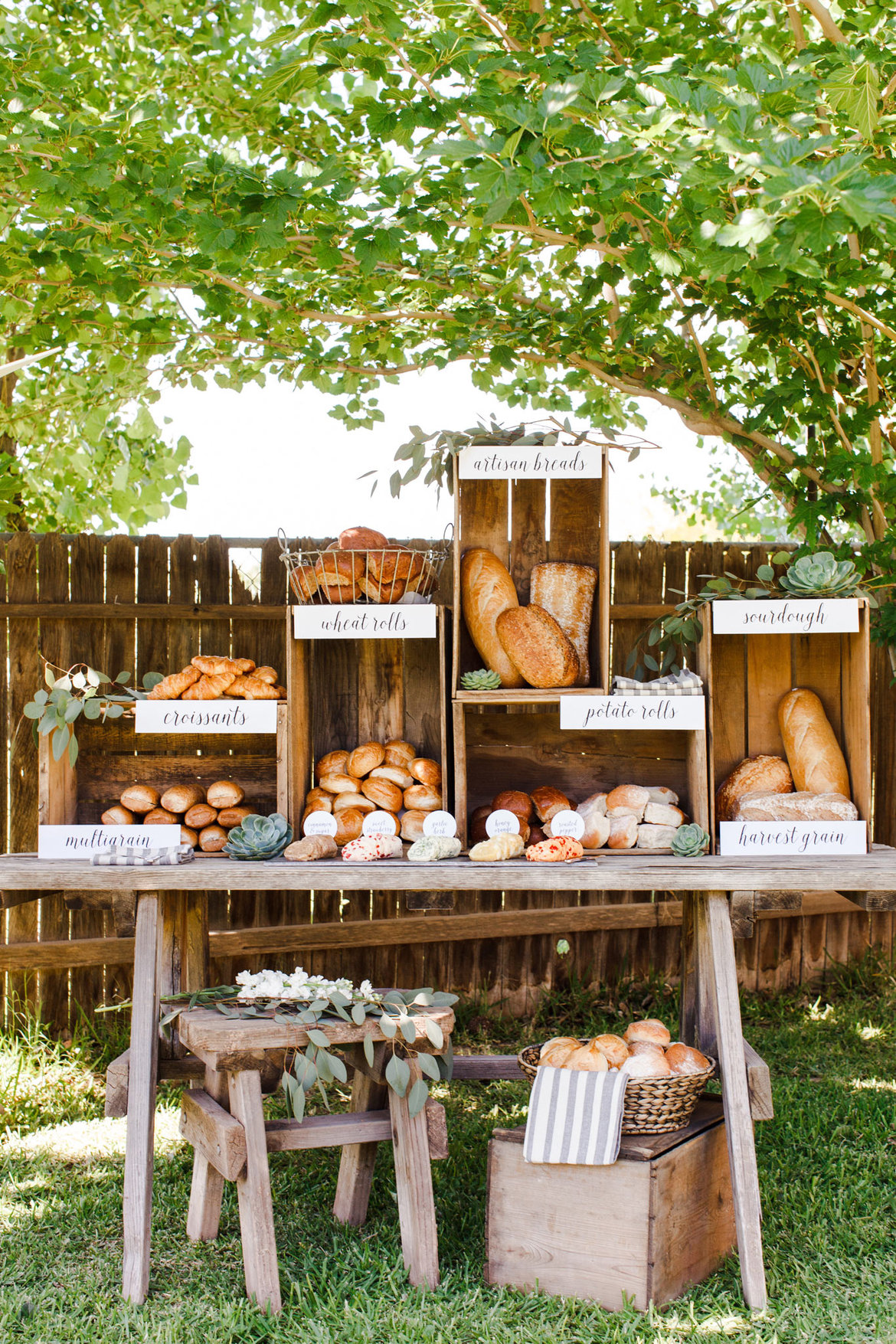 Cheese "Wedding Cake"
At first glance this looks like a wedding cake, but take another look and it's a three-tier cheese cake – yum! And, the brilliant manchego cheese and fig spread forks do all the work for you… all you have to do it take a bite!
Brunch Wedding Reception Catering
Step up the traditional wedding reception and host a wedding brunch. This adorable display has hanging waffles, a charcuterie board and dessert.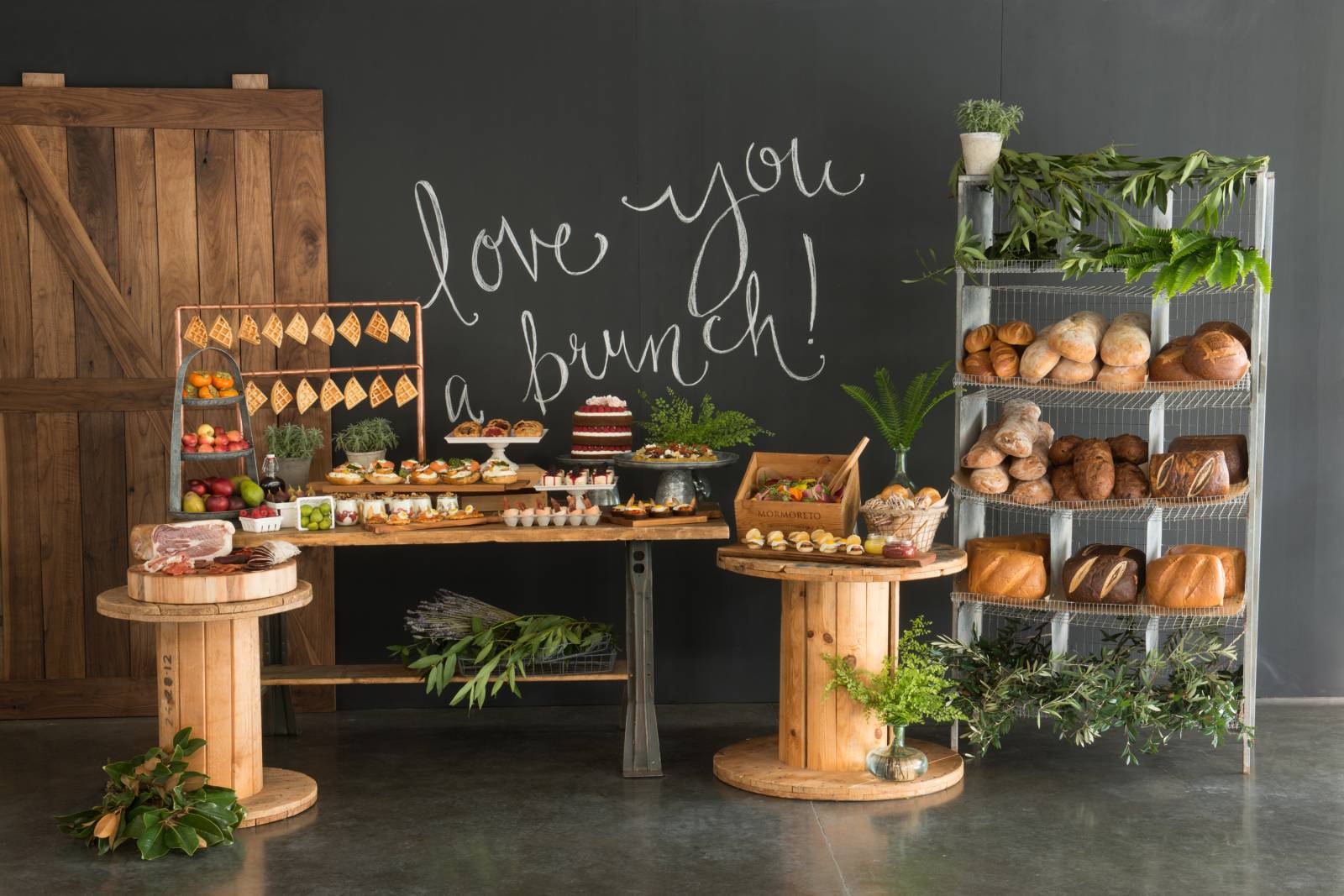 Milk and Cookies Display
Pretzels, donuts, milk and cookies, oh my! These three displays dress up simple treats by adding fun elements to their displays.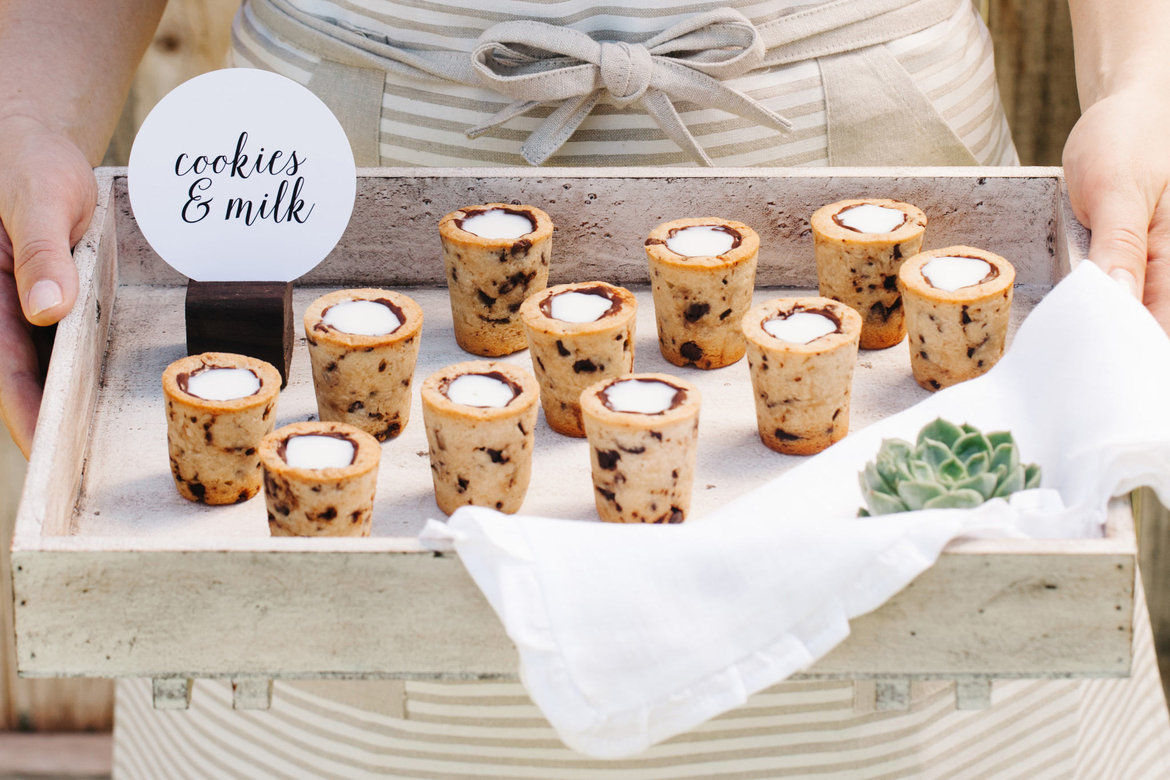 Donut Wall Wedding Trend
Go right ahead and "treat yourself" to donuts with this beautiful donut wall from Tahoe Unveiled vendor Blend Catering. We only want to eat our donuts like this from now on.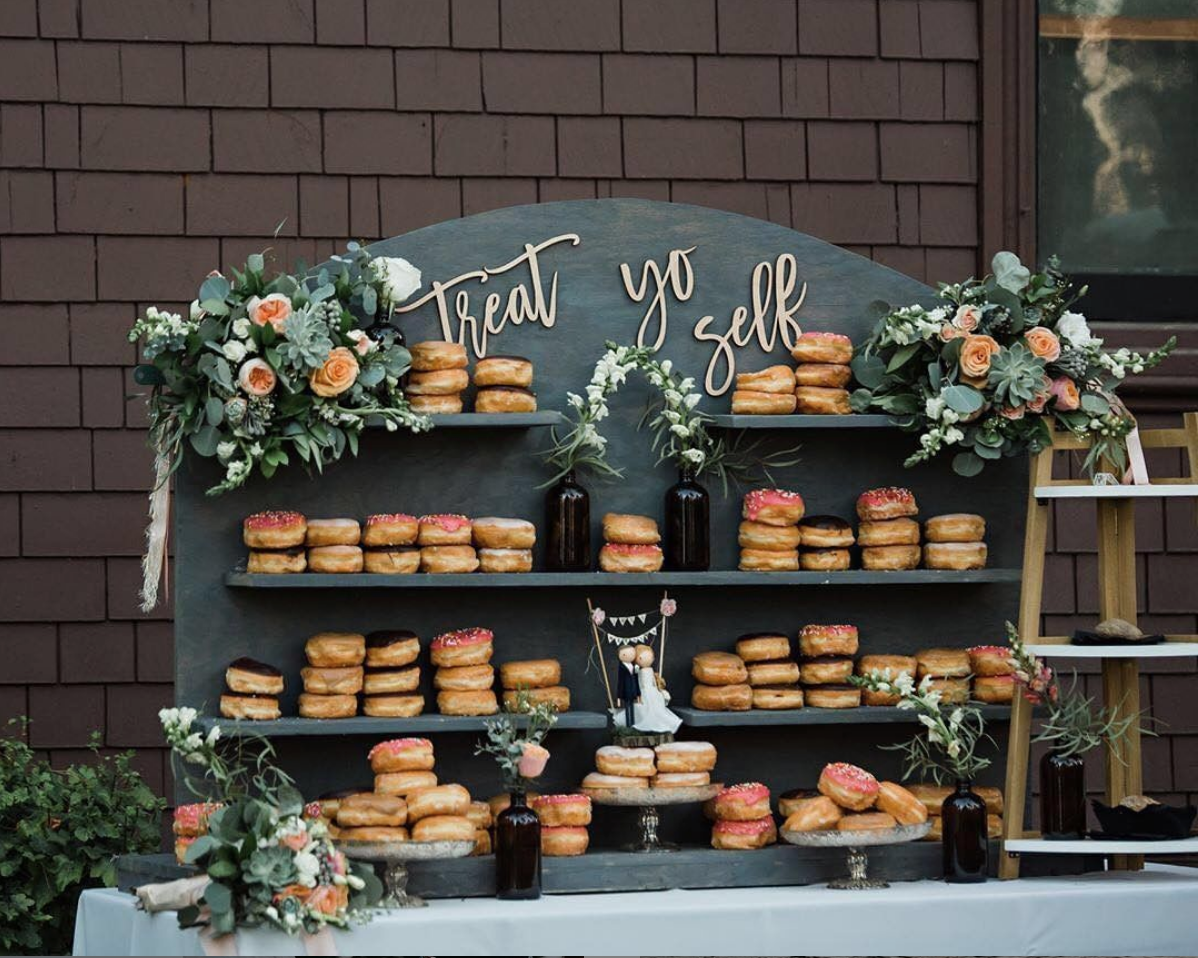 Wedding food is a key part of your special day, so why not make it fun and use it as a delicious way to show off your personalities?!
Book Your Wedding Caterer
If you have an upcoming wedding to plan for, we would love to help make your day special! We pride ourselves on catering food and drink that best express your personalities and tastes while allowing our enthusiasm and zest for what we do to shine through. We listen to your ideas, wishes, concerns and curiosities to create an inspiring menu to compliment any style of event.We are excited to create custom catering menus inspired by your vision. Contact us today to book your wedding caterer!